Choosing the right tattoo takes some thought.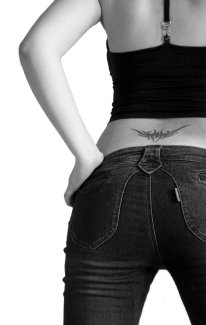 Choosing a tattoo isn't something to be taken lightly. It's a choice that will be with you basically forever. Don't make a mistake and choose something you can't live with. You don't want to end up with a tattoo that is badly planned, poorly designed, and awfully done. No way. You want your tattoo to be professionally done, something slick, sexy, that makes a statement about the real YOU!
Don't want to read, want tattoo galleries?
Your Goal: to find the perfect tattoo design that will make you the center of attention, turn heads, say who you are without even talking. Or maybe your goal is to commemorate a milestone in your life, something really personal, special. Whatever your goal for your tattoo it all starts with your search for the perfect tattoo idea.
Starting your tattoo search
Look at lots ot tattoos. You want to look at flash, tattoo art, to get an idea for what can be done. Then you want to look at other people's tattoos. Make note of things you like, what you don't like. Colors, shapes, placement, that kind of thing. See a tattoo you like, ask about it – where'd they get it, who did it. All of these things will help you narrow down your search.
Take it online
Now you've gotten some basic ideas of what you're looking for, so take your search online. You've been through Google Images, I'm sure. You can see quite a few tattoo pictures this way, if you're patient at digging through the search results. Flickr's another site you can search images and there's some good ones, if you're patient enough to click through all the dark tattoo convention pics that don't show tattoos… 🙂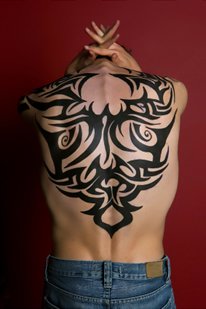 That's too much work, isn't it? How about a membership gallery that has lots of different styles and types of tats. They're all arranged by style or subject. You can bookmark the tattoos you like, or even print them out. I like printing them out and spreading them on the table so I can compare them side by side. These galleries don't cost much, really, considering the decision you're making about your tattoo. Well worth it.
Best part? You can take your time, without the tattoo artist waiting for you to decide, without your friends bugging you, or pushing you to hurry. And when you've chosen your perfect tattoo design, then you can take a look at the directory to find a tattoo artist near you to get it done. It's one stop shopping and it's at your fingertips.
Get it right, however long it takes. You don't want to make a rushed or hurried decision on something so permanent, so do it right. Your dream tattoo is waiting for you.
Learn more about Tattoo Galleries.