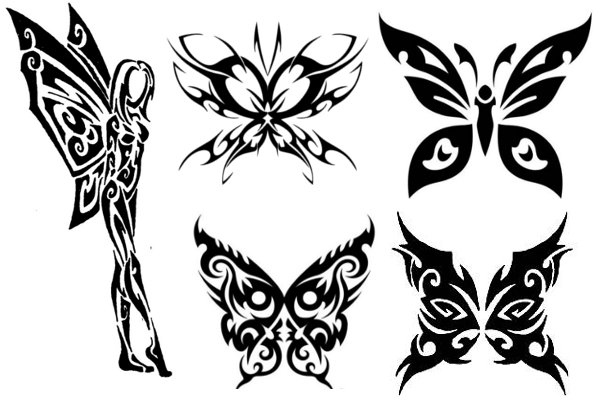 Found these tribal style butterflies, well, and one fairy. The wings are amazingly intricate, sort of hard and soft at the same time. Butterflies make a great tattoo design because they are usually symmetrical with two wings. This design is one where you can use lots of colors and different patterns to personalize it into something special and unique.

I think my favorite is the Monarch butterfly, even though orange isn't my favorite color, I really like the pattern of light and dark, the contrast is so pretty.
Drew Barrymore has a butterfly tattoo.